OUR MISSION: 
In a healthcare system full of obstacles, we offer solutions. Through innovative processes focused on access and efficiency, informed by our decades of clinical expertise and unwavering integrity, we deliver a suite of pharmacy benefits that are more affordable for our customers and their members.
VativoRx is a full service, innovative, leading solutions provider in Pharmacy Benefit Management (PBM). Specializing in the delivery, affordability, and clinical management of prescription medications, VativoRx delivers the same rich slate of programs and benefits across all lines of business including:
Employer, Third Party Administrator, Broker
Managed Care
Government, Hospice, Medicare Part D
VativoRx offers a true alternative to the status quo in pharmacy benefit management. You don't have to choose between the scale and purchasing power of the largest providers and the flexibility and agility of smaller ones. We offer the best of both.
At VativoRx, we put your individual needs – and those of your members – at the center of our services. We connect pharmacists, doctors and caregivers with prescription data to improve health outcomes, offering the clinical intelligence, technology and scale to lower payer costs while improving member health.
VativoRx's program, customized for each of its clients, insures convenience, accessibility, and a high level of care for all of our customer's members. By combining advanced technology and proactive clinical management throughout the claims process, VativoRX delivers a Fast, Simple, Effective solution with proven results. We have over 65,000 pharmacies in our national retail network and we operate our own mail order and specialty pharmacy.
We're proud of our peer recognition!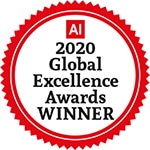 Most Innovative Pharmaceutical Benefit Management Firm 2020
Acquisition International