VativoRx's senior management counts more than 100 years combined in pharmacy operations and pharmacy benefits management.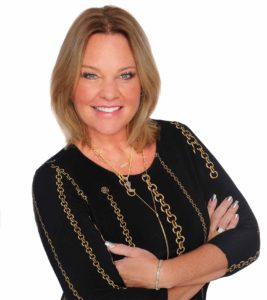 Chief Executive Officer, Managing Partner
Lisa Quarterman is the CEO, managing partner, and co-founder of VativoRx. Most recently, Lisa was named "Entrepreneur of the Year 2020" by Healthcare Tech Outlook Magazine. In the past year, she has also spoken in multiple exclusive interviews about her 20+ years of experience and the ever-growing success of VativoRx. Lisa and VativoRx have been highlighted in features such as: The CXO Fortune's "10 Most Influential Companies of the Year 2020," The CEO Views' "50 Best Companies to Watch in 2020," and Healthcare Tech Outlook Magazine's "Top 10 Pharmacy Management Solution Providers 2020."
Lisa's knowledge hails from her long-time experience and success in the pharmaceutical industry. She has overseen pharmacy benefit management (PBM) programs for patients, TPAs and self-insured organizations since 1993. In 2001, Lisa founded Cypress Care, the first PBM to serve patients receiving benefits under major insurers' workers' compensation programs, which grew to be one of the largest worker's compensation PBMs in the field. As chief executive officer of Cypress Care, she implemented PBM programs for large self-insured organizations, including the California State Insurance Fund, and like funds in Georgia and Florida, as well as for county governments and municipalities. She developed and managed PBM plans for major insurers, including Zurich, Coventry and Liberty Mutual.
Previous accolades include being named winner of the RX Benefit Innovation Award by the Pharmacy Benefit Management Institute for "innovative solutions to problems surrounding drug benefit programs." As well as in 2006, she was a finalist nominee for the Stevie Awards for Women in Business, and in 2007, listed among the "2007 Women to Watch" by Business Insurance magazine.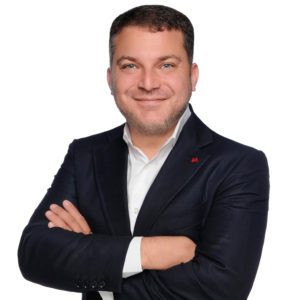 Recognizing the need for a PBM service for middle-market, government and quasi-government entities, Michael led the team to conceptualize and establish VativoRx. As chief operating officer Michael oversees the development of new products and services from VativoRx pharmacy services to VativoRx clients. Michael has over 20 years of experience working with privately held retail, wholesale, LTC, government contract and private facility pharmacy business that provides products and services to a wide range of public and private organizations.
Michael is Aids Drug Assistance Program Certified and a member of the Centers for Disease Control's Advisory Board on HIV testing. He holds a B.S. in Industrial and Systems Engineering from Georgia Institute of Technology and a Ph.D. in Bio-Engineering from Moscow University for the Humanities.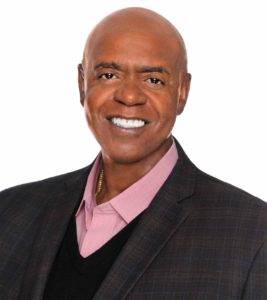 As chief operations officer of administrative and financial services, Melvin is responsible for VativoRx's daily financial operations, including overseeing the firm's client contracts. He brings more than three decades of experience as contract administrator of federal government services contracting firms, including Atlanta-based GSE Facility Services, MEI Services and Pharmasouth Government Services. He is an experienced proposal writer and examiner, and has administered government contracts in excess of $100 million.
Melvin is an alumnus of the George Washington University and studied chemistry at Paine College and Georgia State University. He is a member of the National Bookkeepers Association.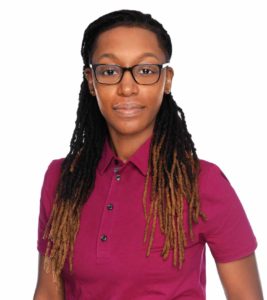 Director of Operations and PBM Programs & Services
As director of PBM Programs & Services at VativoRx, Rosalyn oversees our company operations, the daily operations of staff and supervises all aspects of prescription benefit management (PBM) functions. This includes claims processing, plan management, customer service, client management, consulting resources, Rx audits & fraud/abuse identification and drug utilization review programs.
Rosalyn partners across the organization with our internal and external sales team to develop and implement solutions designed to improve member/client satisfaction and streamline processes between functions for enhanced service delivery. She prepares and presents production, audit statistics and customer service metrics on a quarterly basis.
Rosalyn was selected as project manager to create our innovative software VRX Connect which she has successfully executed and implemented.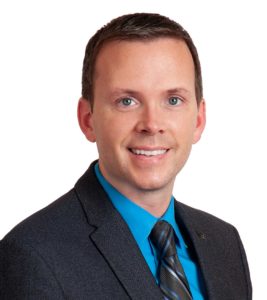 William Lineberry, PharmD, BCGP
VP of Clinical Pharmacy Programs & Assistant Director of Procurement
William is primarily responsible for the oversight of VativoRx's clinical pharmacy programs, along with the implementation and management of these services at client level. As a Board-Certified Geriatric Pharmacist with a background in consulting and Long-Term Care pharmacy management, William enjoys sharing how these programs can both improve patient outcomes while also serving as highly effective cost-containment measures.
William plays a key role in supporting the implementation and system configuration of client-specific clinical programs, provides consultative services in accordance with contracted clinical services, and coordinates clinical utilization analysis and presentations to clients. William also provides ongoing support for clinical programs including the creation and maintenance of step therapy and prior authorization criteria guidelines and decision trees. William works collaboratively with internal business development and clinical partners.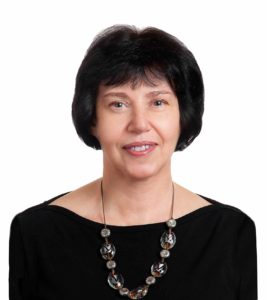 Director of IT & Compliance Services
As director of IT, Tatyana oversees our IT services and is responsible for the management, strategy and execution of IT infrastructure for an organization as well as analyzing the business requirements of all departments to determine their technology needs and the implementation of new IT systems and policies.
Tatyana also oversees the compliance services for VativoRx with state boards of pharmacy, Centers for Medicare & Medicaid Services (CMS) and other federal and state regulators.
Tatyana holds a B.S. in Computer Engineering from the Kursk Polytechnic Institute in Kursk, Russia, where she developed scientific software applications. She is a certified pharmacy technician and a member of the Cambridge Who's Who and National Association of Professional Women.