By Lisa Quarterman
CEO, VativoRx.com
While your pharmacist, your doctor and your pharmacy benefit manager spend much of their day-to-day making sure that you have ready access to common medications that the majority of patients use on a daily basis – heart medicine, high blood pressure medicine, allergy treatments – there's another area that has grown in importance and concern in recent years: Pain management.
Quite simply, a great many people in the United States and their healthcare providers are looking for medications to deal with chronic pain. These might be someone with a back injury, or a cancer patient.
Learn More: read the Opioid Q&A with Vativorx CEO Lisa Quarterman
The medications such patients need aren't simply Ibuprofen or Tylenol. Some of the only medications that work on the pain are what the medical community refers to as Opioids. These are strong and potentially addictive medications that attack the pain and allow patients to lead a normal life. But these same medications can also lead to overdose and long-term dependency.
According to the U.S. Department of Health and Human Services, about 10 million people in the United States misused prescription opioids in the most recently reported year.
The numbers can be overwhelming. And, after it became clear that at least some of this epidemic of abuse and death grew from overprescribing by some companies, the entire PBM industry began looking at what our role might be in helping the US move away from individual abuse and misuse of opioids.
Why do we care so much about opioids? Either from direct abuse or from subsequent addiction to pure opiates such as heroin, people are dying. And their numbers continue to grow.
As reported by the Centers for Disease Control, more than 92,000 people died from drug overdose in 2020, almost four times the deaths in 1999.
We need to do whatever we can to help stem this epidemic of addiction and death.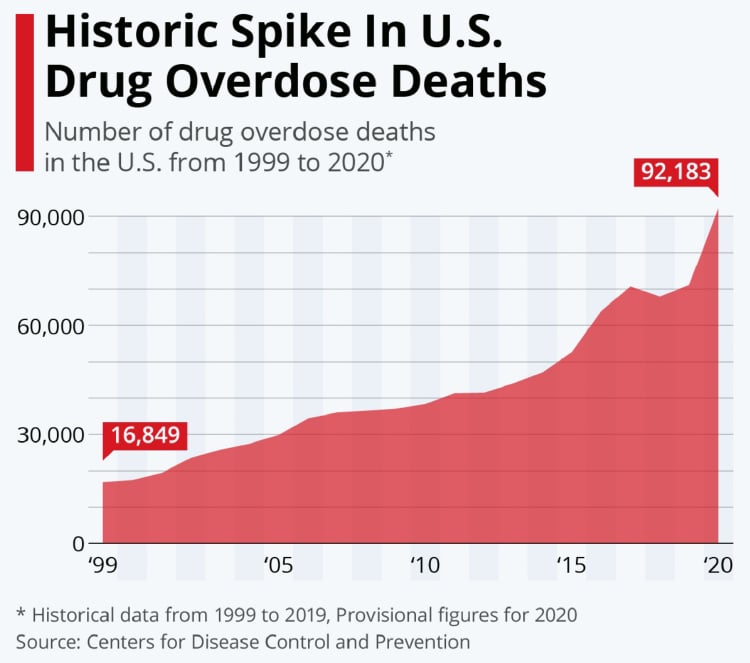 For this reason, the PBM industry – not just VativoRx – are doing better, but working with pharmaceutical manufacturers, state and federal governments, and private monitoring services to do our best to assure that the people who truly need opioids to treat their chronic pain and those who abuse it – whether intentionally or not – don't have the chance to become addicted and put their lives at risk.
The piece of the puzzle that PBMs can possibly help solve is that focus on getting the right medicines to the people who need them. Since 2011, the total amount of opioids prescribed fell 60 percent. This is not a perfect solution: certainly some people who need opioids may need to work harder to obtain them. But the belief is that if the medical community works together to assure that there are no accidental addictions from patients who were merely following their caregivers' advice, deaths will eventually drop along with the prescriptions counts.
That hasn't happened yet. As we noted earlier, deaths have actually risen during that same period, at least in part from patients who became addicted before efforts to reduce prescriptions, and among users who moved on to stronger and more dangerous drugs such as heroin and fentanyl. Over time, though, we believe the efforts of doctors, pharmacists and PBMs will lead to a downturn in deaths as well.
In the opioid crisis, there are no easy answers. But to avoid action because the answers are difficult would be an abdication of the PBM industry's commitment to the health and safety of all users of prescription drugs and devices.