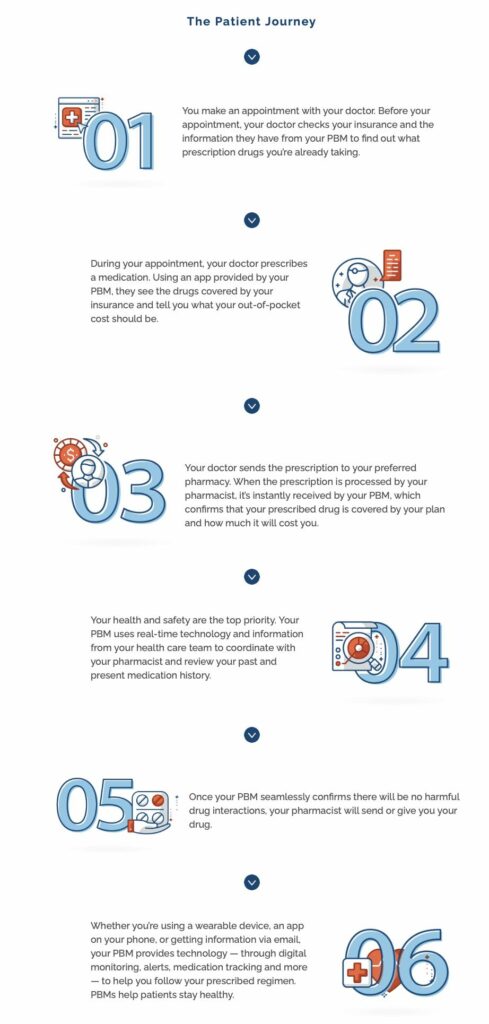 We recently saw a well-done explanation of how PBMs interact with the patient's journey and wanted to share it with our readers.
The short article was created by Pharmaceutical Care Management Association (PCMA), the industry's representative organization in Washington.
While most of us are deeply familiar with that journey, it's easy to forget that, to healthcare consumers, that process may not be as clear as it could be.
In the article, the reader is walked through six discreet stages, from doctor's visit through medicine dispensing and beyond.
If you regularly come in contact with patients, some of whom may be struggling with who's who in their healthcare process, you might want to bookmark this short article about what PBMs do for patients for sharing.
And for a deeper dive into how PBMs can do better, check out these articles from VativoRx: